Land of the Ever Young Book 1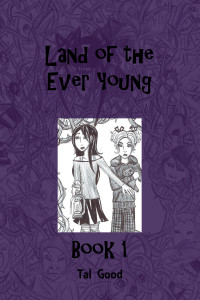 Cynthia Morgan thinks things can't get any worse after her house burns down forcing her sister, Zoe, and her to spend the entire summer at their eccentric great aunt's creepy,old mansion in the middle of nowhere. She soon discovers, however, that living life without a cellphone is the least of her worries when she hears strange voices whispering her name, and her sister vanishes. Meanwhile, her great aunt won't stop prattling on about faeries, and she begins to uncover the secrets behind the disappearances of previous family members.
Begin your journey to the Land of the Ever Young with this enthralling graphic novel.