Land of the Ever Young Book 4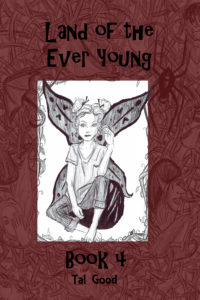 The Land of the Ever Young
continues to pull Cynthia and Zoe back, no matter how hard they try to avoid it. The more time they spend in the faerie realm, the more it changes them. Between hordes of Redcaps, armies of spiders, and the Countess's evil plots, the sisters feel like nothing more than pawns in an unfamiliar game.
Bits of the past is revealed, but how will the knowledge of their family help Cynthia and Zoe survive the countless dangers which arise when dealing with faeries?
Continue your journey to the Land of the Ever Young with this enthralling graphic novel.